Single Subscription Ribbon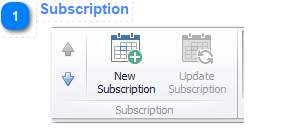 Click new subscription to create a new subscription
Click update subscription to update subscription
The up/down arrow move to a different subscription
creating or updating a subscription shows the item in the Logging grid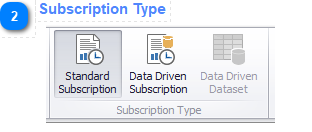 Note: You cannot transform the subscription type eg. change a standard subscription to a data driven subscription or vice versa. However you can create a new subscription of a different type.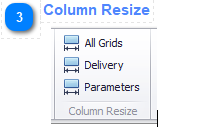 Resize all grid columns or selected grids.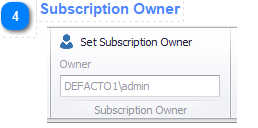 Note: this is only visible with SSRS 2008r2 or later.

Notes:
•The File Share Account button is only enabled with SSRS 2016 or later native mode only. The application does not check if you have set the File Share Account. See how to set File Share Account
Screenshot showing File Share Account disabled

•This overrides the account delivery details. In the screenshot below you can see the account details are ignored.
•Use either File Share Account or Set File Share Username buttons if updating lots of subscriptions. This saves editing the password on each subscription.