Single Subscription Management
Features
This allows single subscription transformations.
•Convert standard subscription to data driven subscription
•Convert data driven subscription to standard subscription
•Change delivery eg email to file share, file share to SharePoint document library
Use an existing subscription as a template to create new subscriptions with parameters and delivery extension values pre-populated.
The single subscription form is set to always be on top of the main Subscription Manager form. It is recommended to use dual monitors, with a form in each monitor.
Evaluation version only allows editing of subscription. Subscription creation is disabled.
Creating or Updating a subscription.
How to create a new subscription
Note the SharePoint document library has a folder icon. Click this icon to select the path

Single Subscription Window.
After choosing to create or edit a new subscription the following window opens up: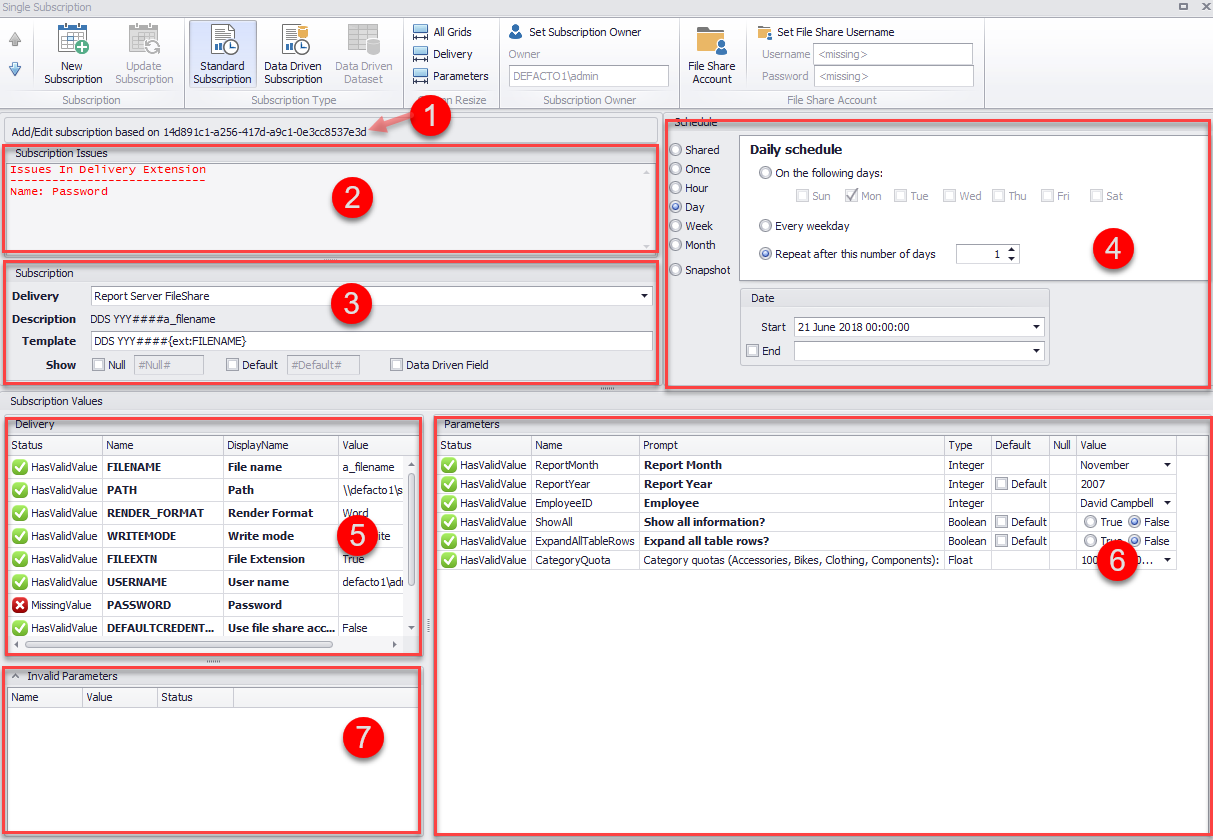 | Item | Description |
| --- | --- |
| 1 | Status |
| 2 | Current issues with subscription. |
| 3 | Subscription delivery and description |
| 4 | Subscription Schedule |
| 5 | Subscription delivery parameters |
| 6 | Subscription Parameters |
| 7 | Invalid Subscription Parameters |
Differences For Standard and Data Driven Subscriptions
this applies to the sections highlighted in the screenshot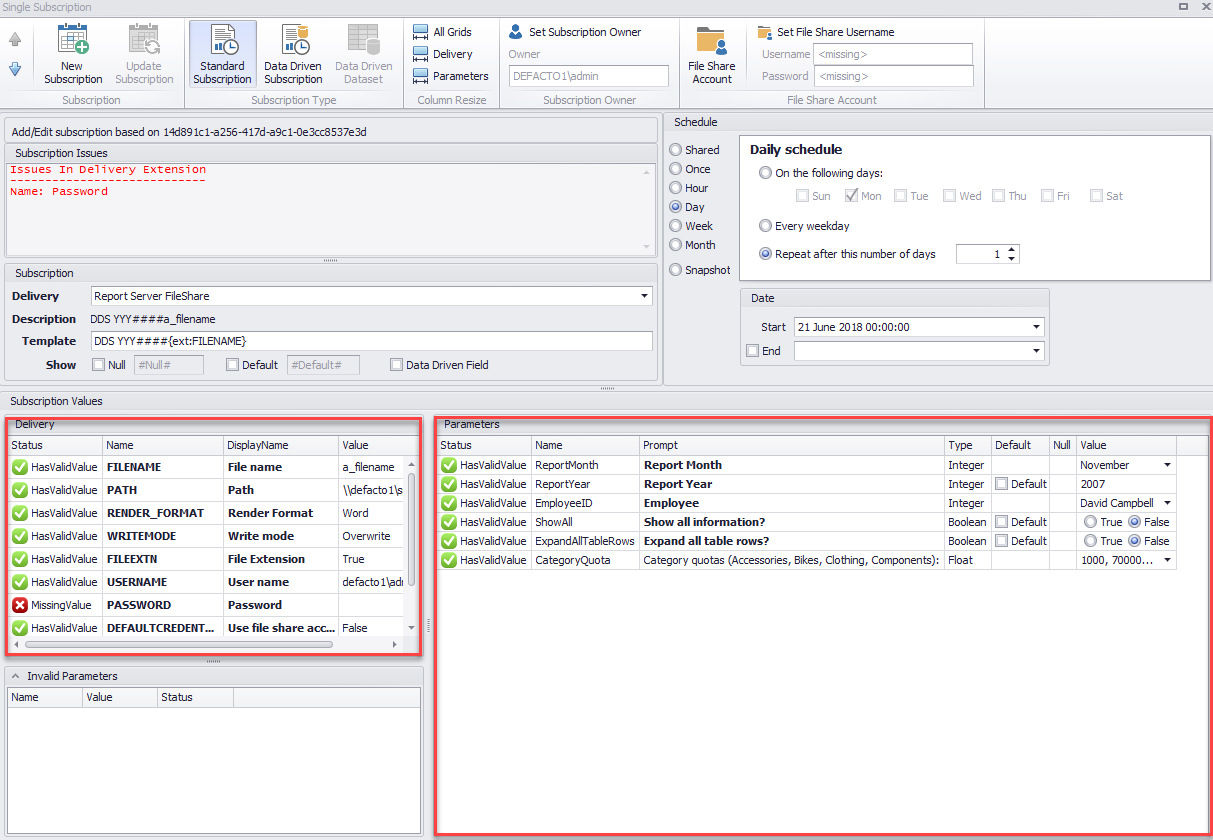 Standard Subscription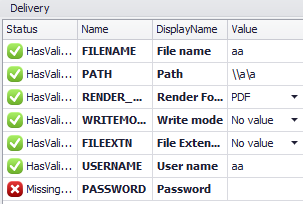 Data Driven Subscription
there are two extra columns showing data driven subscription data. This also applies to parameters.
The field values are not populated until the dataset is defined.

After the dataset is defined the field columns are populated. You must check the DDS Field column to allow Field selection.
DDS is used as an abbreviation for Data Driven Subscription.