To view subscription information use the following section of ribbon

Ribbon buttons areas
1.This shows columns for the specific delivery extension, errors and schedule information for subscriptions. Note selecting schedule is much show at collecting subscription information as the application needs to loop through each subscription to get the schedule information.
2.Column and row visibility - expand rows for grouped columns , resizing column width, and show grouped columns in the grid. By default a grouped column is not visible in the grid only the grouped header row.
3.Grid view type and pinning of columns.
The grid View
there are 2 view types- grid view and banded grid view.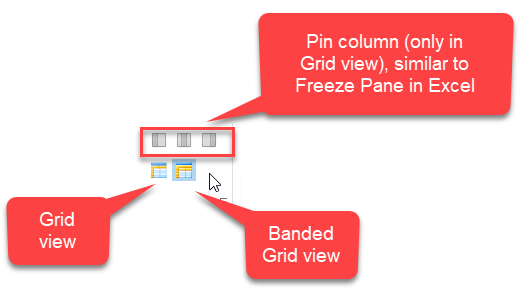 Banded Grid View
The columns are grouped under their respective rendering type- email, file share, SharePoint document Library
Note columns in the banded view cannot be moved to another band. eg CC in email cannot be dragged to the File Share band. You can move the column within a band by dragging the column header)


Grid View
This is a normal grid, columns are not group (banded) to the delivery.


Pinning a Column
Selecting the grid view enables the pin icons. This is similar to freeze panes in Excel.
Note this only works in grid view, not in banded grid view.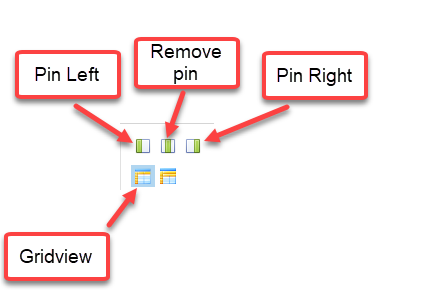 How to Pin a column
There are 2 ways to pin a column
1.Right click on column header, then select pin type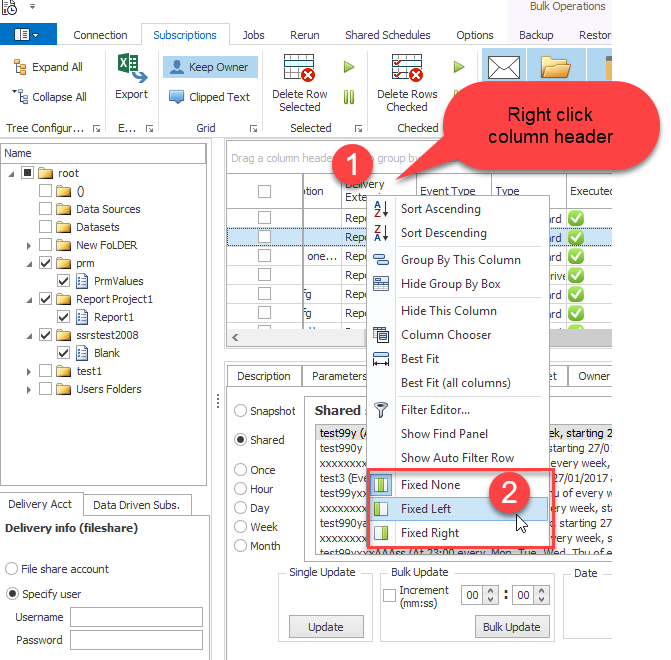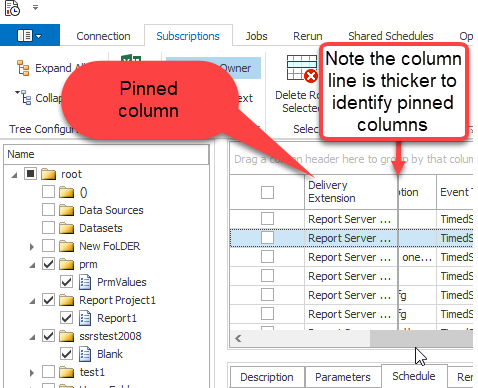 2.The second option to pin a column is select a cell in the column to pin and press the pin icon.