Setting the time filtering
In the subscriptions tab click the Time Filter button.
Setting Filter Times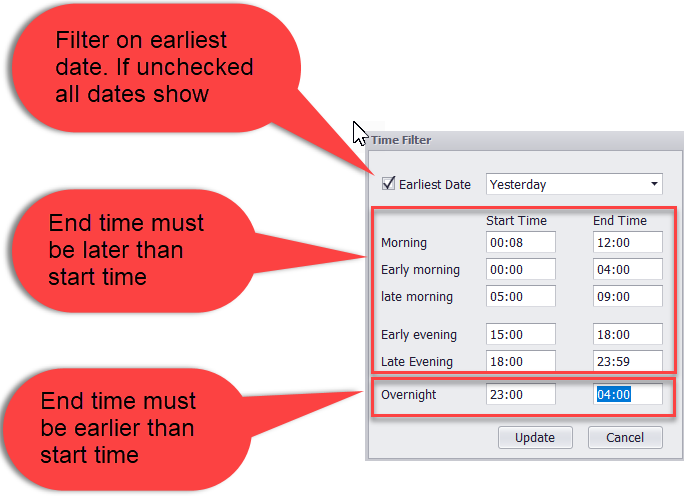 Filtering In Grid
Grouping in Grid
here is an example grouping by the last Run column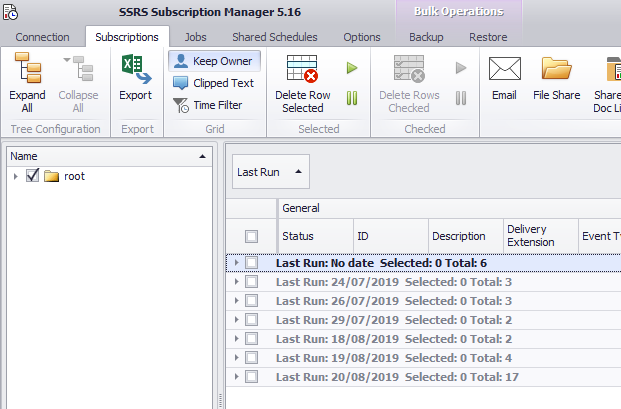 Custom Date time Grouping
1.Right click on grouped column
2.Click Group Interval
3.Choose Grouping Interval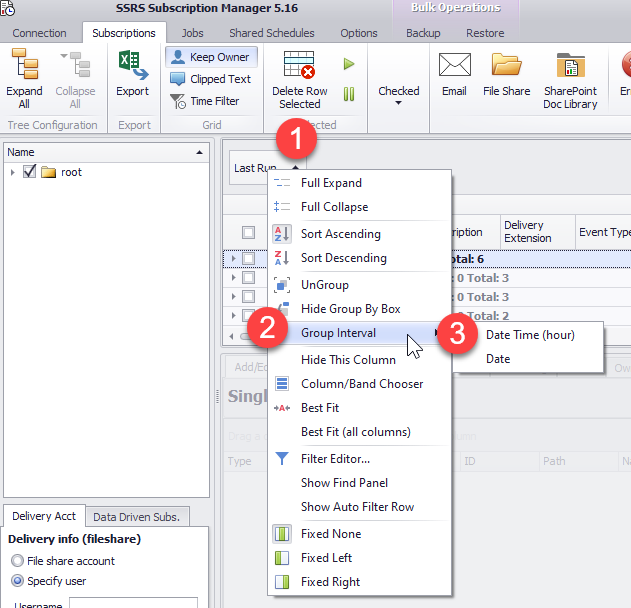 Examples of Grouping Interval
Date Time (hour)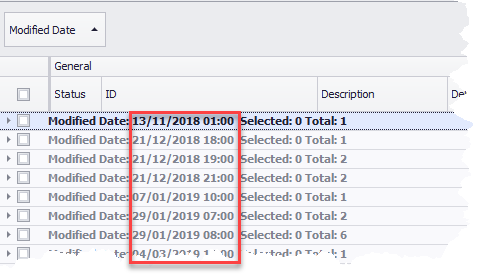 Date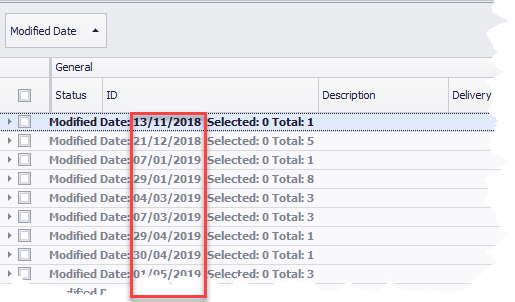 filtering on a Column or Grouped Column
1.Hover Mouse over button. A Filter icon appears. Click filter icon
2.Choose filtering option. The box shows new items to filter on the date time columns.
Note: you can multi select time ranges:
In the example below Morning and Early Evening are selected.